Markets are normally way ahead of rating agencies and the INR has already sharply depreciated by 8% in a year against the USD at 75.6 levels but is higher from record lows of Rs 77.FIIs have sold bonds and equities in the months of March and April on the back of Covid 19 risk aversion and are unlikely to react negatively to the downgrade. In fact any selling of INR assets will be bought into given that globally there is huge amount of currency supply from the Fed and other central banks.
On the global markets, we have seen yields come off sharply from Indian issuers of USD and Masala bonds on the back of easing risk aversion in credit markets. There is a search for yields globally and this will translate into buying of Indian assets.
Domestic Bond yields are expected to rise initially but again will be bought into on RBI intervention expectations.
Moody's has downgraded India's foreign-currency and local-currency long-term issuer credit ratings to Baa3 with negative outlook from Baa2 which is lowest investment grade.
In November 2017 Mood's upgraded to Baa2 was based on the expectation that potential implementation of key reforms can strengthen the sovereign's credit profile of India
Moody's expect significant deterioration in the government fiscal position and stress in the financial sector, facing challenges implementing policies.Agency expects India's real GDP to contract by 4.0% in fiscal 2020 due to the shock from the coronavirus pandemic and lockdown measures, but 8.7% growth in fiscal 2021 and around 6.0% in following year.
Moody's points stress in banks and NBFC affects growth dynamics through constrained supply of credit for consumption and investment, subdued growth can create challenges in the banking system's incomplete resolution of NPAs and governance reforms.
Environmental, Social, Governance conditions are also taken into accounts.India is vulnerable to climate change as it is dependent on variable monsoon rains, 50% of the country's farmland is not irrigated. High pollution and rising concerns around water scarcity and management also poses environmental risks. the coronavirus pandemic as a social risk under its ESG framework, substantial stress implications for public health and safety.Under governance policymaking and its implementation remains challenging.
USD/INR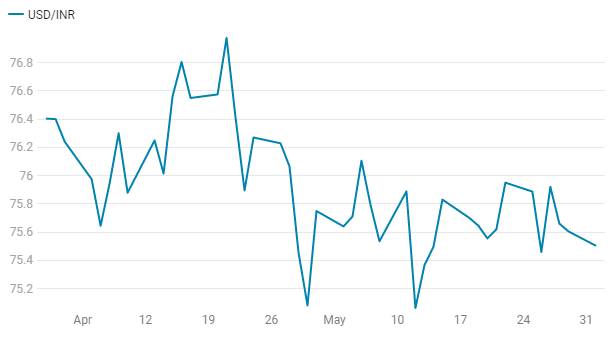 G-sec 10 Year Bechmark Yield (%)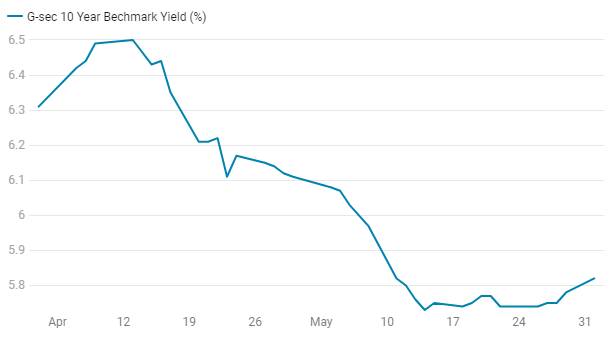 Indian Issuers CDS Spreads 5Y in bps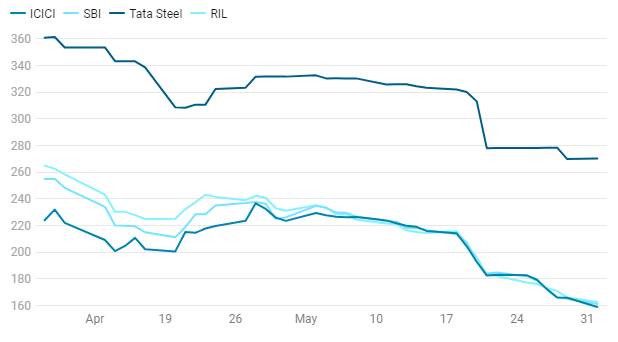 IFC Masala Bond Yield (%)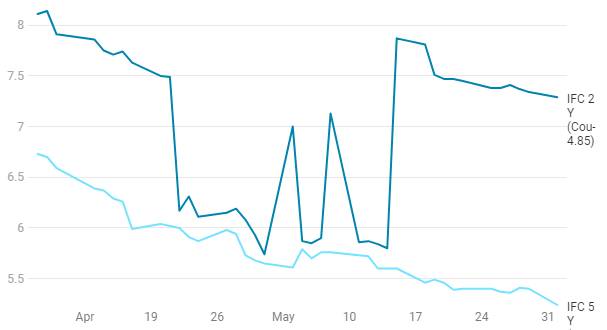 Indian Global Bond USD Issuers Spreads - 5Y (bps)