21 May 2023
USD strengthens on debt ceiling optimism and strong data
The USD is gaining strength on hopes of a debt ceiling agreement and anticipation of the Federal Reserve's actions. US jobless claims have fallen, indicating a resilient labor market. Concerns arise over US inflation, while INR weakens despite a positive credit rating update by S&P Global Rating.
The USD is pushing higher against its major peers due to optimism regarding the debt ceiling and as investors weigh the Federal Reserve's next move.

Hopes are growing that President Biden and House Speaker Kevin McCarthy could reach a debt ceiling agreement sooner rather than later.

On the data front, US jobless claims fell by more than expected to 242,000, down from 264,000 in the previous week. The data suggests that the labor market remains resilient.

Fed officials have expressed concerns this week that US inflation is not cooling fast enough to allow the central bank to pause its rate hike cycle in June, ahead of Chair Jerome Powell's speech later on Friday.

US retail sales rose in April after falling in March. Retail sales increased by 0.4% month-on-month, which is less than the expected 0.7%. The data suggests that US consumers are still spending despite the economic headwinds.

On the domestic front, the INR falls against the USD despite S&P India maintaining its credit rating. S&P Global Ratings stated that the Indian economy is performing well amid challenging global economic conditions. The agency also retained the country's sovereign credit rating of BBB- for the long-term and A-3 for the short-term. The long-term outlook was retained as stable.

The ratings agency forecasted 6% GDP growth in India in 2023/24, thanks to investments and consumer momentum driving growth over the coming years.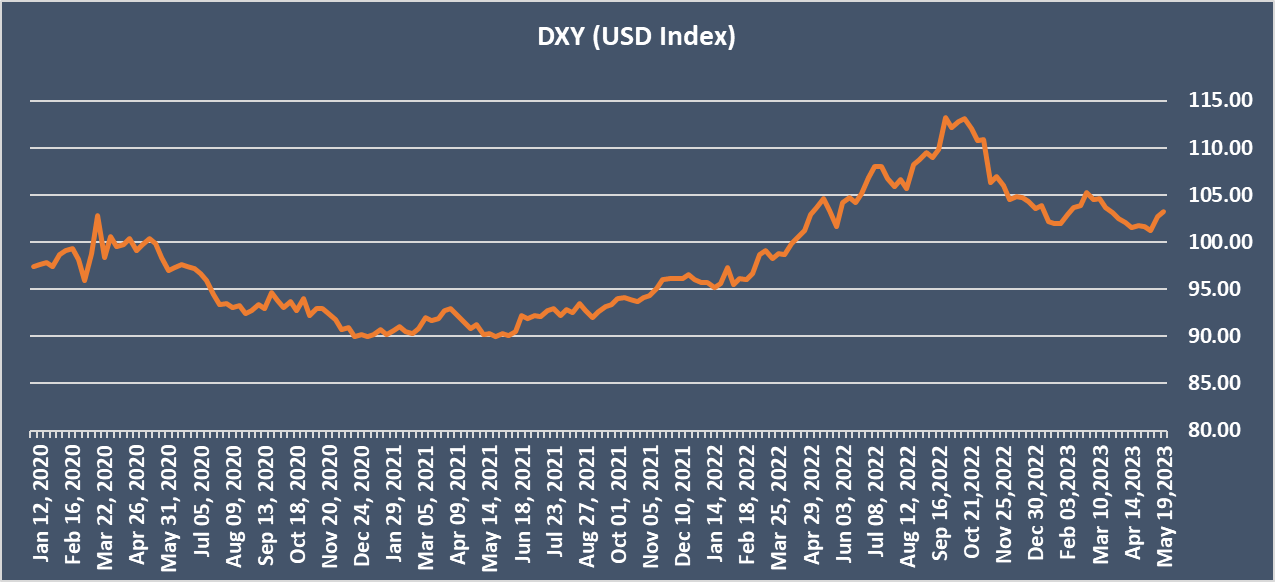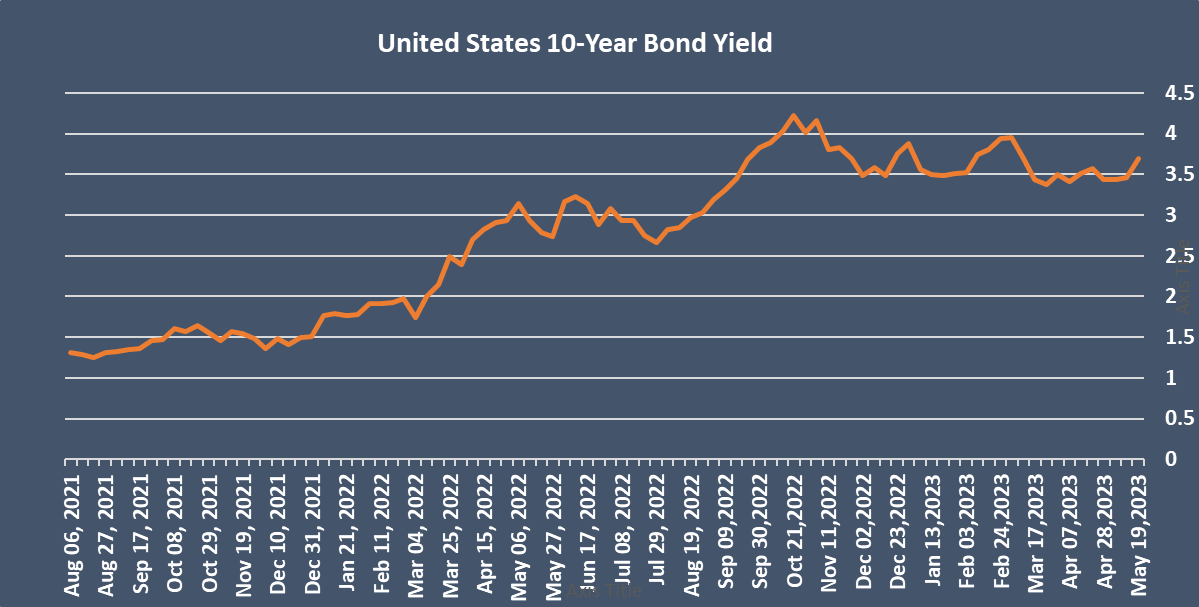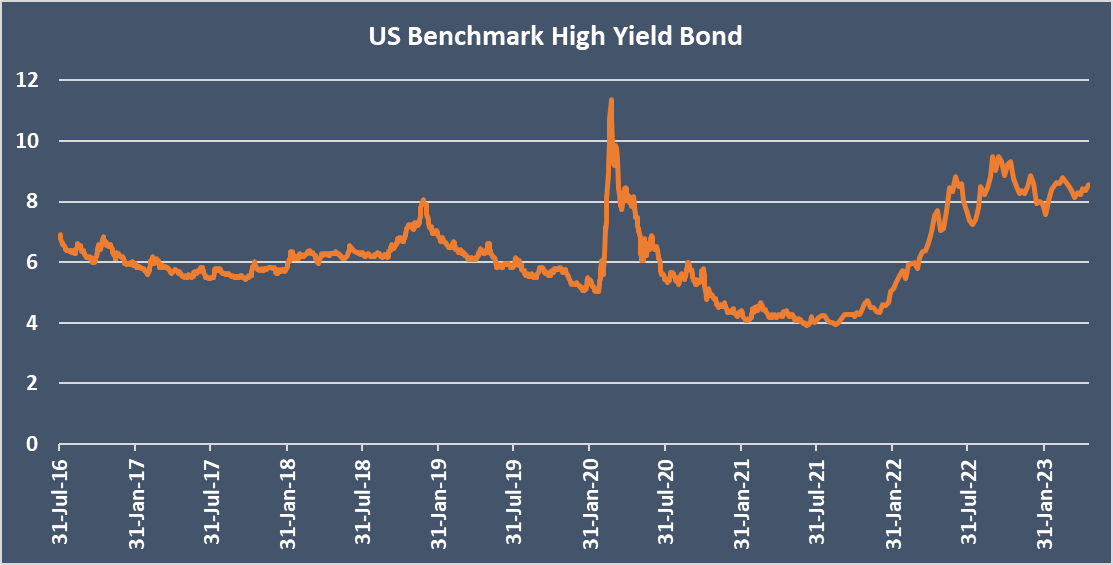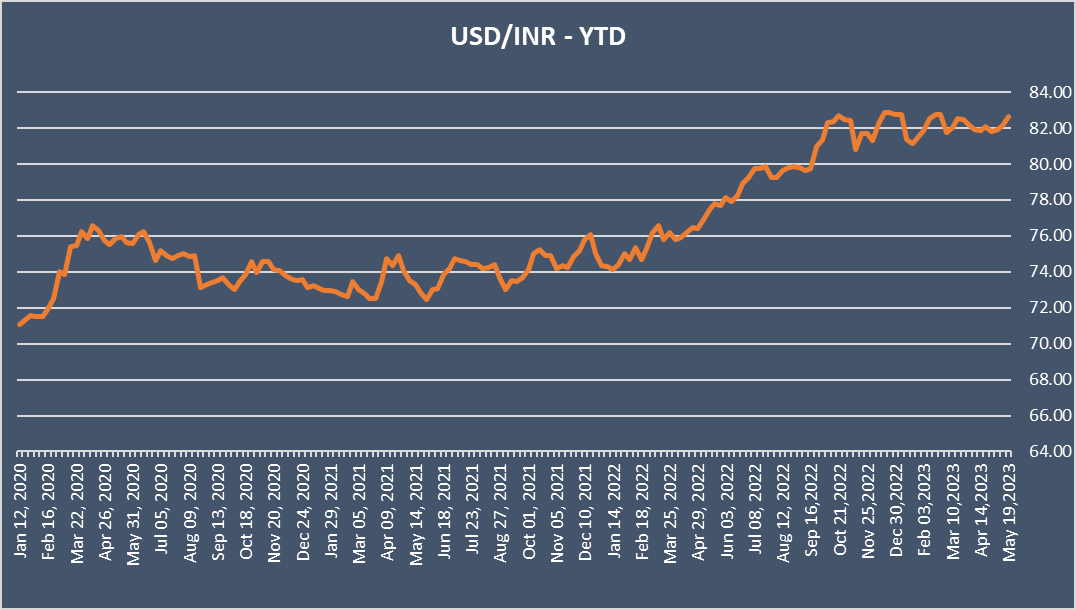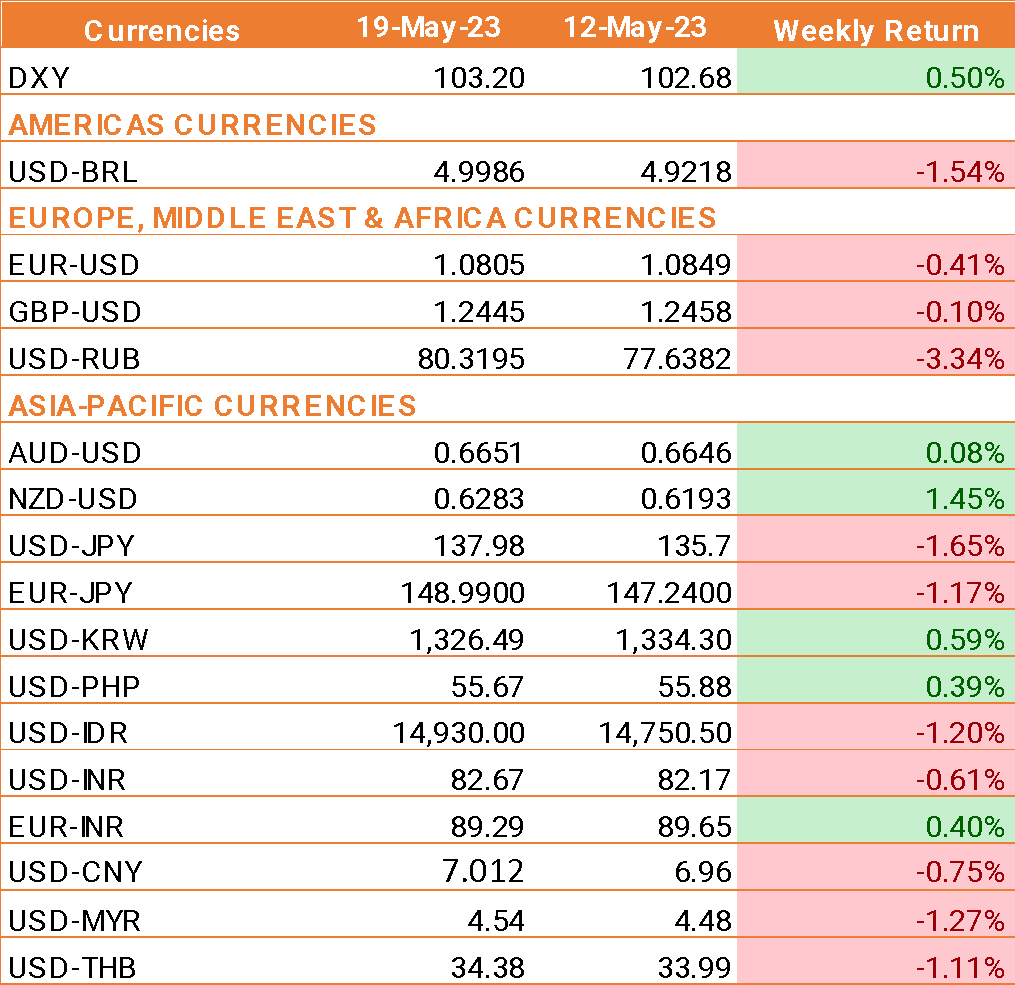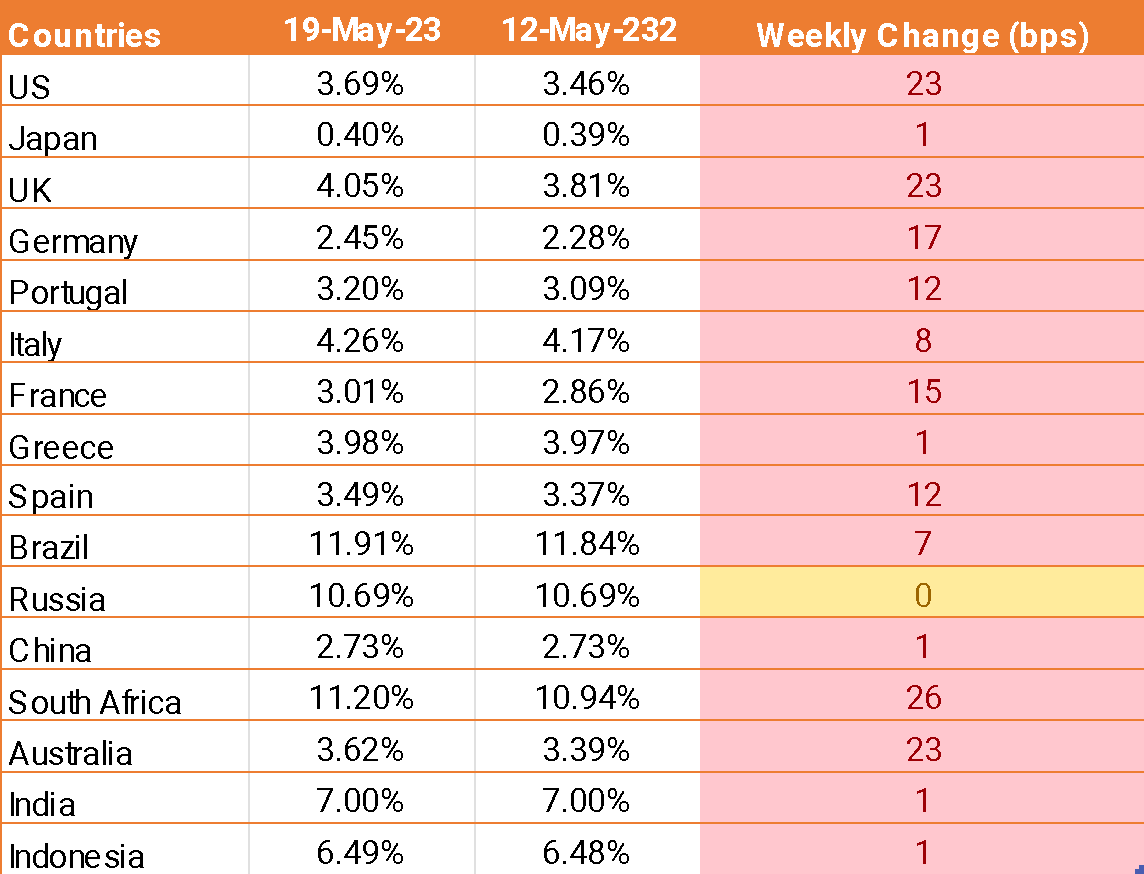 We would love to hear back from you. Please Click here to share your valuable feedback
Disclaimer:

Information herein is believed to be reliable but Arjun Parthasarathy Editor: INRBONDS.com does not warrant its completeness or accuracy. Opinions and estimates are subject to change without notice. This information is not intended as an offer or solicitation for the purchase or sale of any financial instrument. The financial markets are inherently risky and it is assumed that those who trade these markets are fully aware of the risk of real loss involved. Unauthorized copying, distribution or sale of this publication is strictly prohibited. The author(s) of the content published in the site INRBONDS.com may or may not have investments in the assets discussed in the pages/posts.
Copyright © INRBONDS.com by Arjun Parthasarathy 2019-2023